Interest in supporting nonprofit groups that help women and girls has grown in the last year, the groups' leaders and philanthropic advisers say, some of it the result of a younger generation's push for parents to focus on the cause.
But because the biggest charities often use their money to help many interests, it can be hard to find which ones can best accomplish what you want.
So ahead of International Women's Day on Monday, I spoke with donors, advisers and organizations about the factors that go into deciding which groups to support. And the common advice was to give to small nonprofit organizations that work directly with women or girls or to look for ways to make sure bigger organizations spend the money in the ways you intended.
"There's a lot of pressure from the next generation to have a mission and to be intentional about where your funds are going," said Kathryn George, chairwoman of the Center for Women & Wealth at the private bank Brown Brothers Harriman. "You can give to your alma mater, but instead of giving to the general use fund, set up a scholarship for women. If you're giving to a museum, why not give money to curate an exhibition on women or diversity?"
The difficulty for donors who are trying to help a particular cause — whether it be women, or children with reading difficulties — is that information about it is often lost in broader and long-established philanthropic categories. To help those struggling young readers, for instance, you could look at religious organizations, higher education, or health and human services. All are probably doing something, but it's not clear which would best reflect your interests.
Sometimes, donations that help women and girls don't initially appear to do so.
"In health and human services, the most impacted sector is women, but you're not going to see data collection around women — it's how much money is going into the human service area," said Jane Searing, a managing director in Deloitte Tax's private wealth group who sits on the board of the Washington Women's Foundation, a giving circle in Seattle. "But if you sliced and diced it, a large majority of funds goes to help women."
The Women's Philanthropy Institute, at Indiana University's Lilly Family School of Philanthropy, has tried to quantify donations to groups focused on women and girls, but even its leaders admit that their efforts have limits.
"It can be challenging to define this group, because many charitable organizations have multiple arms, and some serve women and girls," said Jeannie Sager, the institute's director.
Here are some of the experiences of donors and their advisers.
The Donors
David Calhoun, president and chief executive of Boeing, said he had supported diversity in all of his donations but was particularly interested when he could find a grass-roots organization to back.
Mr. Calhoun said he supported diversity initiatives at his alma mater, Virginia Tech, but was also the largest donor to LiveGirl, a nonprofit organization focused on building confidence in middle and high school girls in Connecticut.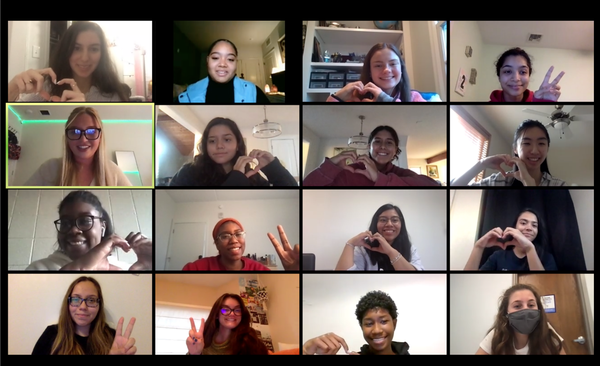 "The easy thing for me to do would be to find the biggest organization that does this and throw money at them," he said. "I think the opportunity is big enough to seed organizations like LiveGirl. We need a lot of folks at the grass-roots level."
Mr. Calhoun got to know a founder, Sheri West, when both worked at General Electric many years ago, and that made it easier to give to a lesser-known group, he said.
"She started really small and had a vision for it, and it blossomed because of her energy," he said. "If I find another Sheri, I'll do it again and again and again. It's the best money you can spend. Giving to the big organizations isn't the best way to do this. They've been around for a long time, and they're still losing ground."
Large, longstanding organizations generally work on a national level. Sarah Ross Soter, a philanthropist in Palm Beach, Fla., said she was frustrated by the lack of research into women's heart health. Since heart disease runs in her family, she said, she approached the American Heart Association to set up a fund to support that research.
She and her husband, Bill, gave $5.6 million to the campaign, bringing their total donations to the heart association to more than $16 million. The women's cardiovascular research center at New York University's medical school carries her name.
"What I would really like to do is make people more aware of what heart disease is and how easy it is to begin to change it," Ms. Soter said. "I want people to realize it is the No. 1 killer of women, and the younger you are to learn this the better."
The Advisers
Certain organizations support women's needs generally, but it is still better to lay out your wishes.
"If you're giving money to food pantries — the hungry, the poor, the working poor — it's primarily women and children who benefit," Ms. Searing of Deloitte Tax said. "In the arts, if you want to fund women artists, you're going to have to designate that."
Some donors may need to look more closely to find where a large organization is spending its money, said Julie Neitzel, partner and adviser at WE Family Offices, which advises wealthy families. She pointed to the Miami Foundation, which makes grants in the community to organizations that support equity, including initiatives targeted at women, and the National Association of Corporate Directors, which is helping to add more women to corporate boards.
"It's all about raising awareness and understanding in allocating resources to women and girls — on the individual, community and national level," Ms. Neitzel said. "It makes us better communities and corporate organizations."
Jennifer Buczek Ezring of New Canaan, Conn., a partner at the law firm Cahill Gordon & Reindel, had been supporting her alma mater and Multiplying Good, a nonprofit organization that promotes community service.
When her daughter, now 12, was entering middle school, Ms. Ezring reached out to LiveGirl to learn more and ended up becoming a donor and sitting on its board.
"What makes people want to give is clear evidence, a compelling story and demonstrable results, particularly when we're talking about a time of uncertainty in everyone's lives," she said. "You want to make sure your efforts and your dollars are going to what you desire."
The Recipients
Organizations that are self-funded and local face a challenge if they want to become large enough to attract donors. What has worked is starting local, to prove the concept, and then teaming up with more established organizations for validation.
In Connecticut, the Fairfield County Community Foundation's Fund for Women and Girls was started in 1998 with a $30,000 donation from one person. It now has about $17 million in assets, accounting for 10 percent of the community foundation's assets.
Some of its first programs targeted single mothers who were struggling to finish community college, and its success brought the fund attention and more donations. Recently, the fund started a program to improve health care and economic well-being for women in Bridgeport, the state's largest city and one of its poorest.
The focus of the fund's giving has been "organizations with a good concept and a good vision that are inclusive and effective," said Juanita James, president and chief executive of the Fairfield County foundation.
LiveGirl started in 2014 in New Canaan, Ms. West's affluent hometown, but has branched out to Stamford and other economically diverse communities in the state. It worked in partnership with the 13 Boys & Girls Clubs in Connecticut to increase its reach.
Its signature program is Confidence Club, which helps girls improve their self-esteem and confidence in middle and high school. In the last year, with the pandemic affecting in-person learning and mental health, LiveGirl extended its SheWorks internship program to cover time off from school and added one-to-one mental health counseling. Last year, it worked with 2,000 girls.
"We're supporting these girls and giving them the experience to thrive," Ms. West said. "We have to make sure our most vulnerable young girls are supported. You've got to fund the world you want to see."